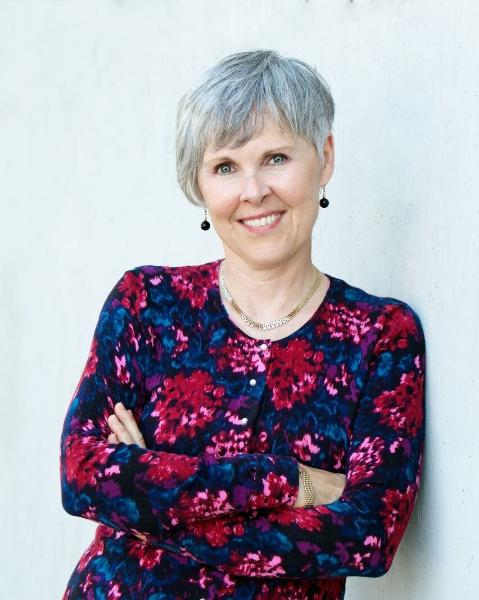 Royal LePage Coast Capital - Chatterton
110 - 4460 Chatterton Way
Victoria
V8X 5J2


let's find your new home
Search for Real Estate in and around Victoria
Residential
Any
Single Family
Half Duplex
Townhouse
Condo/Apartment
Full Duplex
Triplex
Fourplex
Mobile
Modular
Lots/Acreage
Farm
Recreational
Commercial
Any
Building Only
Building & Land
Business & Leasehold
Business & Property
Business Only
Land Only
Multi-Family
Industrial
Min Price
Any Price
$25,000
$50,000
$75,000
$100,000
$125,000
$150,000
$175,000
$200,000
$250,000
$300,000
$350,000
$400,000
$450,000
$500,000
$550,000
$600,000
$650,000
$700,000
$750,000
$800,000
$850,000
$900,000
$950,000
$1,000,000
$1,250,000
$1,500,000
$1,750,000
$2,000,000
$2,500,000
$3,000,000
$4,000,000
$5,000,000
$6,000,000
Max Price
Any Price
$25,000
$50,000
$75,000
$100,000
$125,000
$150,000
$175,000
$200,000
$250,000
$300,000
$350,000
$400,000
$450,000
$500,000
$550,000
$600,000
$650,000
$700,000
$750,000
$800,000
$850,000
$900,000
$950,000
$1,000,000
$1,250,000
$1,500,000
$1,750,000
$2,000,000
$2,500,000
$3,000,000
$4,000,000
$5,000,000
$6,000,000
!SearchBar.min!
Any
200 Sqft
300 Sqft
400 Sqft
500 Sqft
600 Sqft
700 Sqft
800 Sqft
900 Sqft
1,000 Sqft
1,100 Sqft
1,200 Sqft
1,300 Sqft
1,400 Sqft
1,500 Sqft
1,600 Sqft
1,700 Sqft
1,800 Sqft
1,900 Sqft
2,000 Sqft
2,500 Sqft
3,000 Sqft
3,500 Sqft
4,000 Sqft
4,500 Sqft
5,000 Sqft
6,000 Sqft
!SearchBar.max!
200 Sqft
300 Sqft
400 Sqft
500 Sqft
600 Sqft
700 Sqft
800 Sqft
900 Sqft
1,000 Sqft
1,100 Sqft
1,200 Sqft
1,300 Sqft
1,400 Sqft
1,500 Sqft
1,600 Sqft
1,700 Sqft
1,800 Sqft
1,900 Sqft
2,000 Sqft
2,500 Sqft
3,000 Sqft
3,500 Sqft
4,000 Sqft
4,500 Sqft
5,000 Sqft
6,000 Sqft
Consulting a REALTOR®
REALTORS® are members of The Canadian Real Estate Association who subscribe to a Code of Ethics and Standards of Business Practice. Members of the Victoria Real Estate Board are members of both the British Columbia and Canadian Real Estate Associations.
The following is a list of services you can expect to receive from a REALTOR® when you buy a home:
A REALTOR® will fully explain the details of your working relationship (called "agency") so that you are clear as to when a REALTOR® is working for you or for the seller.
A REALTOR® has access to hundreds of current listings of homes for sale because of a co- operative system called the Multiple Listing Service® (MLS®).
A REALTOR® can provide you with a customized list of homes that best meet your needs -- size, style, features, location, proximity to schools, shopping, etc. - and then make arrangements for you to view those homes that appeal to you the most.
A REALTOR® will help you determine how big a home you can afford.
REALTORs® are familiar with the local lending market and can offer helpful advice.
A REALTOR® has no emotional ties to any type or style of home and can be objective in pointing out the merits of one home over another.
A REALTOR® will have information on zoning changes, taxes, utility costs and school and recreation services that could affect your decision to buy a home in a specific area.
A REALTOR® will assist you in negotiating the terms of your purchase, which can be a nerve- wracking process for someone who is not experienced in negotiating.
A REALTOR® will advise you of the legal process required in obtaining title and taking possession of your property; the costs associated with buying a home such as insurance, mortgage registration and legal fees will be explained in detail.
Selling Your Home - Why it Pays to Use a REALTOR®
Before selling your home, you will need a clear understanding of the legal issues and potential pitfalls. One wrong action could result in a lot of cost and frustration, which is why it is essential to have a REALTOR® working with you, as he or she will make the sale of your home a successful and satisfying experience.
Greater exposure
REALTORS® use the Multiple Listing Service® (MLS®) to give your home maximum exposure. MLS® is a computer-based system that relays valuable information about your home to hundreds of REALTORS® and potential homebuyers.
Setting a price
Setting a price for your home is an important but difficult process. Again, this is where the services of a REALTOR® prove invaluable. REALTORS® have the experience to help you understand how the market works and decide upon a realistic price that meets your goals. REALTORS® also pre-screen potential buyers to make sure only those who are serious and financially qualified view your home.
REALTORS® will also develop a marketing plan to help your property receive maximum exposure. This will likely include placing your home on the MLS® system and placing a "For Sale" sign on the front lawn. The plan will likely also include arranging open houses for other REALTORS® and potential buyers, and developing advertisements and feature sheets/mailers to market your home.
Once you have accepted an offer to buy your home, your REALTOR® will help ensure that all the proper paperwork is completed. He or she will also make sure that both parties meet the necessary conditions outlined in the agreement.
Why working with a REALTOR® makes sense
When you work with a REALTOR® you will likely get a better price for your home than if you try to sell it yourself. Apart from the financial benefits, however, there is an extra measure of comfort and security that comes from having a REALTOR® on your side. Remember that REALTORS® are governed by a code of ethics and standards of business practice. They have also been trained and licensed under the provincial Real Estate Services Act to assist in transactions involving real property. When it comes to buying or selling property, using a REALTOR® just makes sense.
Source: Victoria Real Estate Board 2015
Client Testimonials

"I was a Condominium suite seller and I can recommend Connie Lebeau as a Real Estate agent.
Connie is very knowledgeable about the Victoria BC Real Estate market, has many connections with other realtors and Co-ordinated well with other realtors.
My suite had many Realtor and Buyer visits.Connie had home presentation ideas that I was not aware of and the paper work went well.
I was happy and satisfied with my Real Estate sale experience."
Lee Waryk
"Dear Connie, Thank you for helping us find the perfect home." - The Gajdos family
"We want to thank you so much for all your help selling our place. We really couldn't have done it without you." - Jennifer Sandmaier and Michael Dias
"Thank you for all your kindness — I will hold in my mind the image of me in the pouring rain at the garbage dump, holding three bags of organic waste, with nowhere to put them, and you offering to put them in your own bin, after having helped me unload the other bags of refuse from the car. When I first met you, I said to myself, "That's the person I want to sell this house!!", even though I hadn't quite made up my mind at that point whether to sell or not. I'm very glad I went with this first instinct!" - Sheila R.
"I highly recommend Connie Lebeau as your realtor in the greater Victoria area. Whether you are buying or selling a house or a condo Connie is very thorough in her research and will provide you with very up to date information to make the best decisions. Connie is highly trustworthy and very ethical, as well as a delightful person to work with. She is worth every penny of her commission." - Lorna Hillman, MA www.investorsgroup.com
"Connie, I was super happy working with you which is why I stuck with you for all of our deals and recommended you to our friends. I like that you took the time to write up an offer on the Gordon Head place even though you knew I wasn't going to get it. I feel like the other realtors I tried to work with blew me off because they didn't believe I was serious or didn't want to waste their own time. I really appreciated that you were open to my opinions throughout the process but were also able to set things up (cleaning, staging, windows etc...) when I was too busy to manage some of the extras. I appreciate that you made recommendations where we needed them but were also flexible enough to let us do what we needed to on our schedule. We love that you're friendly and easy to be around. Having you with us to view properties felt like we had a friend there for support rather than someone trying to sell us something. It makes a big difference when you're trying to make all these decisions having someone there that we're comfortable with. We also love that you're always up for a "bring your own boots" style adventure! I think it's safe to say we're thrilled and you're welcome to come for a visit any time when you get back. My horse isn't here yet. We have a lot of work to do on the riding ring before he will come home - but it's all in the works! Thanks," - Jess
"My Wife and I recently purchased our first home with Connie's help. As first time buyers, we really had no idea where to start, what questions to ask, and how to navigate the offer process. Connie sat down with us and laid out the whole process and, as daunting as it seemed, she assured us she would be there for us whenever we needed her. Connie helped us find the perfect house and thanks to her we felt like we made an informed choice. Come moving day, Connie thoughtfully delivered a delicious moving day dinner. Connie went above and beyond for us and we will recommend her to anyone we know who is in the market to buy or sell. We couldn't have asked for a better first experience. Thank you!" - Caitlin
"We're so glad we chose Connie as our realtor when we decided to sell our condo. She communicated with us in a timely fashion and is so pleasant to deal with. From the beginning, she had a concrete plan of action which she carried through faithfully. Her stager helped immeasurably. The listing went up Wednesday afternoon and by that Monday we had five offers! And, uncannily, it sold for exactly the price she thought it would! We will heartily recommend her to our friends and family." - Jim and Alana Hoeben
"We are so thankful to have had Connie as our realtor when buying our home. She always had our best interest in mind and provided very insightful guidance and advice throughout the whole process. She is a very honest, attentive, caring and detail oriented professional, and we are lucky to have had her represent us." - Mike and Jaime
"What set Connie apart from my previous experiences with realtors was her warmth and concern for my well being during, and long after, my move in. She is a lovely, warm and intelligent woman and I felt genuinely cared for. I believed without question that my happiness was paramount to her. I am grateful to be living where I am and am happy to have had Connie as my realtor." - Beverley Holmes
"I am not getting any bites on my request to rent a space in Vancouver. Do you think I should try to buy a studio condo??? Do you know a realtor over there that is as ethical as you are?" - Carol M.
"My wife and I recently were looking for a realtor who could help us with selling our upscale condo in Victoria.We were introduced to Connie Lebeau at Royal Lepage, and we quickly engaged her to represent us. Connie was very easy to work with and attentive to our needs, as well as the requirements of the condominium corporation and our tenants. She was very detail oriented and timely with every aspect of the sales process, and we would highly recommend her to anyone looking for a realtor in the Victoria area." - Dave Hutchison, Calgary
"Connie Lebeau is a great realtor – the best we've worked with and we've worked with a quite a few excellent realtors. What puts Connie over the top is her commitment to working with her clients until the right place is found. She does her due diligence at every turn, and her good ethics and humour abound. We highly recommend Connie." - Leslie Page and Dr. Charles Horn
"Thank you Connie. I'm excited about the condo. It's perfect for me. I think we will be very happy with it. Thanks for your patience. Enjoy your day." - Beverley Holmes
"You have a good sleep as well. Of course once you are finished dinner. Great job on this...wow you are fast and terrific. Now I know why you are so slim. No time to eat and always so busy." - Pam
"Thank you so very much Connie for all the help and quality service you have given me. I knew I made the right choice all along after I first met you at Wallace's house boat in January, almost a year ago. Very happy Christmas." - Anneke R.
"Thanks for your email, boy your ears must have been burning, LOL, as I have been thinking about you in the last few days. Our agent we were assigned to with the Townhouse turned out to be not so good as he was unprepared and always in a hurry to be somewhere else, (the complete opposite of you). We were sure wishing we had you back!! Maybe we can discuss this a bit more when I return and have you sell our townhouse, we Trust you a Lot more." - Greg and Hanh
"We always knew that potential buyers would be treated with respect and that her sense of humour would shine through. Connie was thorough with her research and strove to learn all there was to know about our unusual product. (Floating Home) When she did not know the answers, she found them and kept in close contact with interested parties as well as ourselves. Her perseverance, and ours, was rewarded. We are so pleased to have worked with Connie and would highly recommend her for anyone considering either buying or selling." - Gordon and Sandy Wallace
"My wife and I recently purchased our first home using the services of Connie Lebeau. She was very quick to respond to all of my questions and concerns and to set up tours to see homes. Of the homes we visited, she pointed out which would be the best for resale value down the line, even though we made it clear that we plan to stay in this home for a long time. I would highly recommend using Connie. Her sense of humour made the process fun and her loyalty to us made us feel completely protected." - Noah Treacher
"Having run an independent business, Connie is sensitive to people's financial realities. Her experience has also made her an expert at tuning into the needs of a wide variety of clients, and meeting them with professionalism as well as a warm, friendly and helpful attitude. I've always respected her commitment to excellence, her integrity, and her prairie-girl work ethic!" - Sherry Lepage

"Connie brought a strong professional curiosity and willingness to follow through concerns to their end, and was very helpful advising on matters we hadn't specifically considered. She was an excellent guide through the sometimes cumbersome purchasing process. We certainly recommend Connie to anyone looking to buy or sell property in the greater Victoria/Southern Vancouver Island area." - Mary and Michael Rochford
"When I first met Connie at an open house, I was struck by the hospitable way she welcomed me. I thought when I put my house on the market, I would like prospective buyers to be greeted in such a pleasant manor. As I look back on the period I can only say Connie made this difficult process as easy for me as it could possibly be." - Anneke R.
"The gift basket was brimming with wonderful delights. Thank you for every thoughtful item which we are happily enjoying. We love this home already, The absolute best spot on earth! Thank you for your part in making the purchase happen." - Shari and Bob
Video Testimonials:
Everything I have done in life thus far has naturally led me to real-estate. A teacher at heart, I enjoy educating my clients, arming them with knowledge to help them make the right decision, whether it is buying, selling, or simply staying put until the market makes a move financially viable and advantageous.
My goal has always been to provide personal service to each and every one of my clients as they are the heart and soul of my business - indeed, 80% of my clients hail from a previous business that I owned and operated in Fairfield for 15 years. I have earned their trust and they know they can count on me to leave no stone unturned and to cover all of the details.

Let me help you make the right move!

!Home.view_full_search_screen!